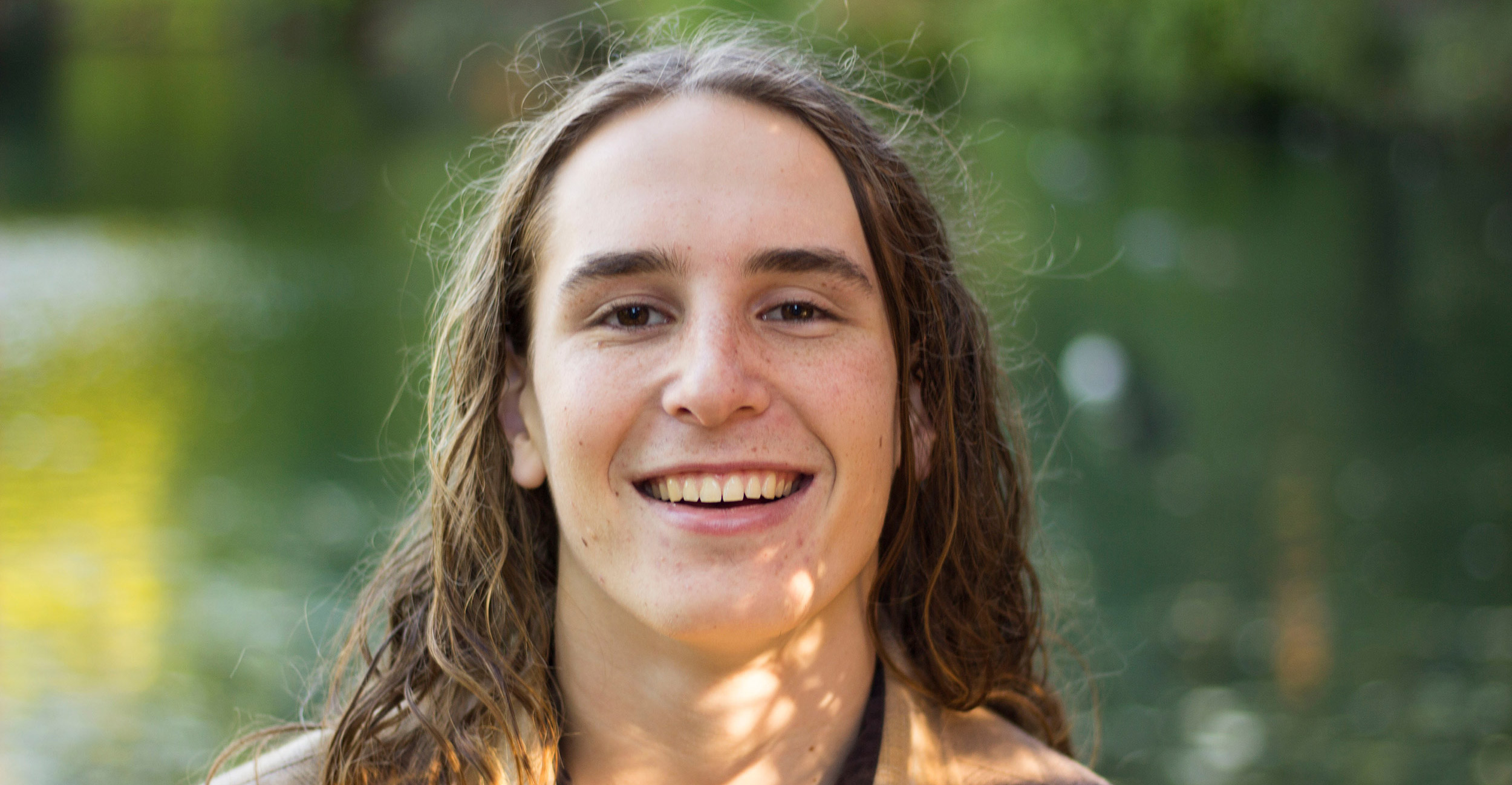 Owen Klinger


Owen Patrick Klinger July 23, 2001 - October 20, 2019. 18 years with our laughing, loving, loyal and hard-working son, brother, grandson, and friend were not enough. We hope all will remember Owen's joyful smile and wit, his passion for music and sports, his love for his family and friends, and his big, kind heart.
The Family of Owen Klinger thanks everyone who supported the efforts to bring our son home. He will always be with us.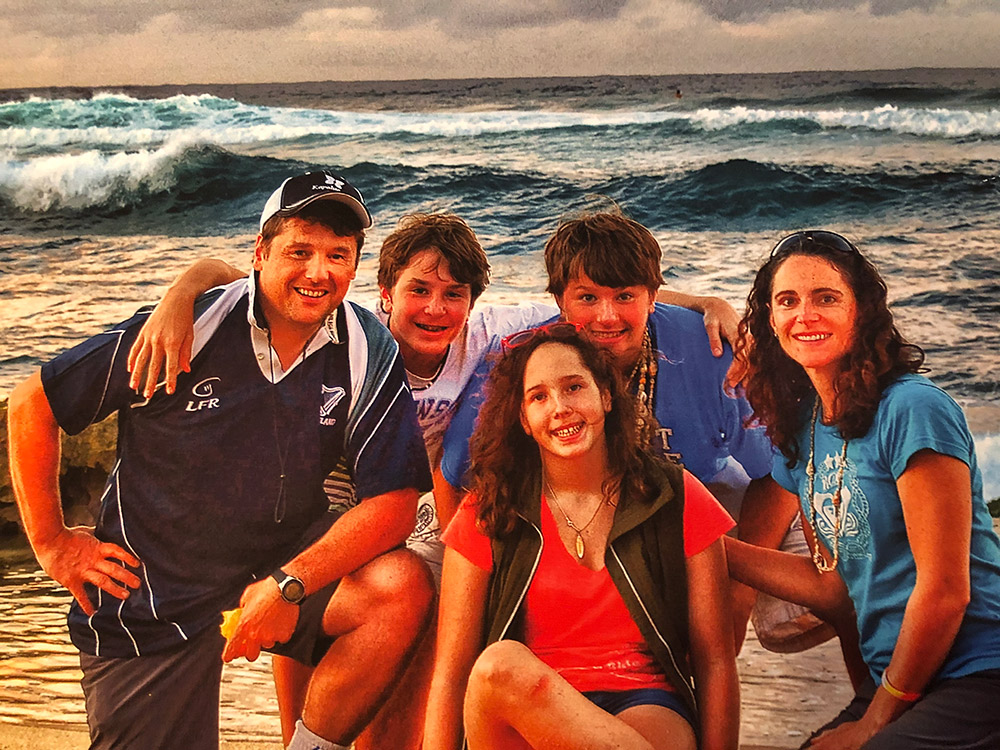 LOVE
The Owen Klinger '23 Scholarship Fund
This scholarship was started by Owen's family to honor Owen's life. Owen will be remembered as a kind, thoughtful, and loving son, brother, grandson, friend, and student. The scholarship celebrates his generous heart and caring spirit. Owen was a giving person and was always willing to help others. Through this fund, his big-hearted spirit will help provide opportunities for others at the University of Portland.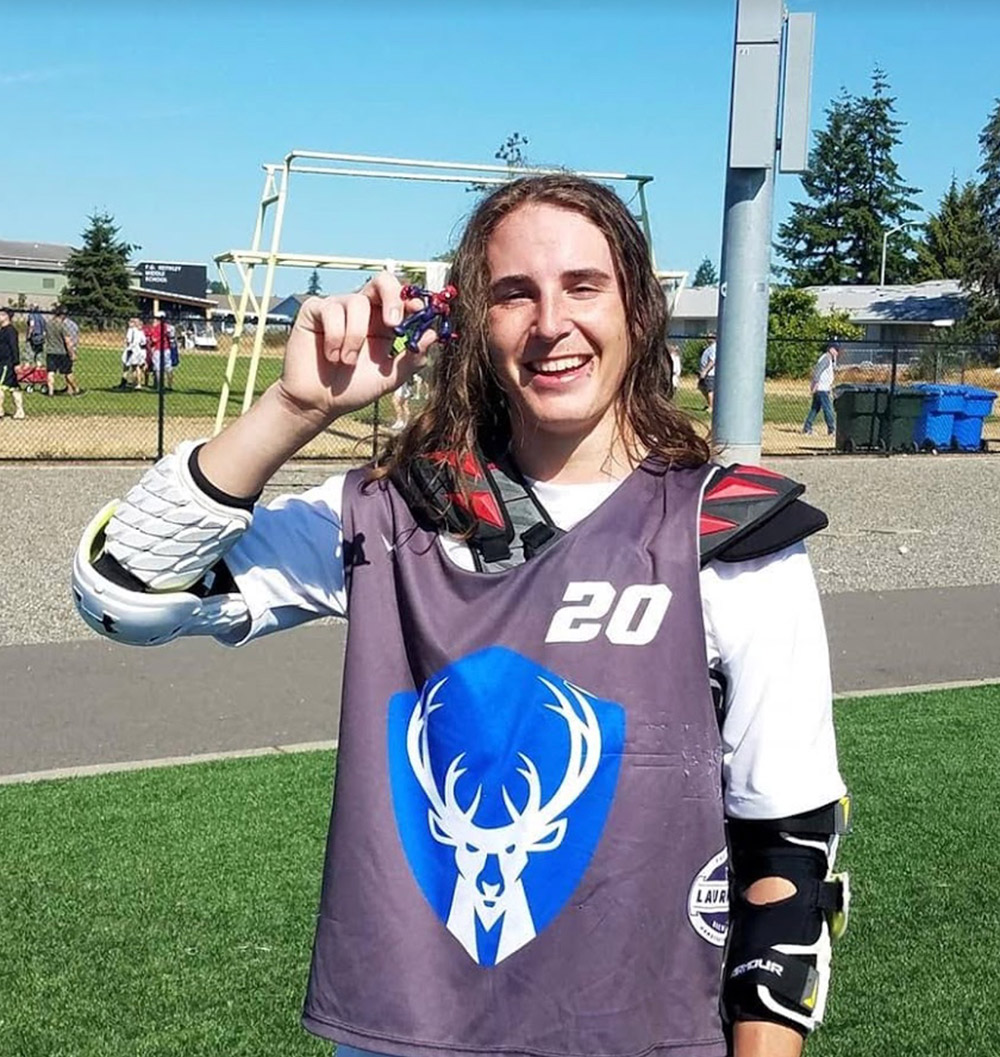 Where I'm From
I am from rain jackets, from wool Pendleton sweaters and the never ending rain.
I am from the steep grassy lawn in front of my house, soft, covered in leaves and still wet from yesterday's downpour.
I am from towering Fir trees, the moss growing on river rocks in the spring.
I am from football Sundays and overly sarcastic humor, from Dustin and Mary and John.
I am from the opportunistic deal finders and the give-it-your-all's
From extra credit is mandatory and explore all your options
I am from Our father who art in heaven most Sundays until I got busy with high school
I'm from Portland and Slovenian Clevelanders, almond roca and pickled dilly beans.
From my Grandpa's tours in Korea to the four years my parents lived in Japan to the 12 years of Japanese language my siblings and I studied.
I am from the countless scrapbooks, family trees and papers that sit in our bookshelves at home. My family's lives, history, traditions and most importantly the times spent together are captured in those pictures and lines of text sitting on shelves.
― Owen Klinger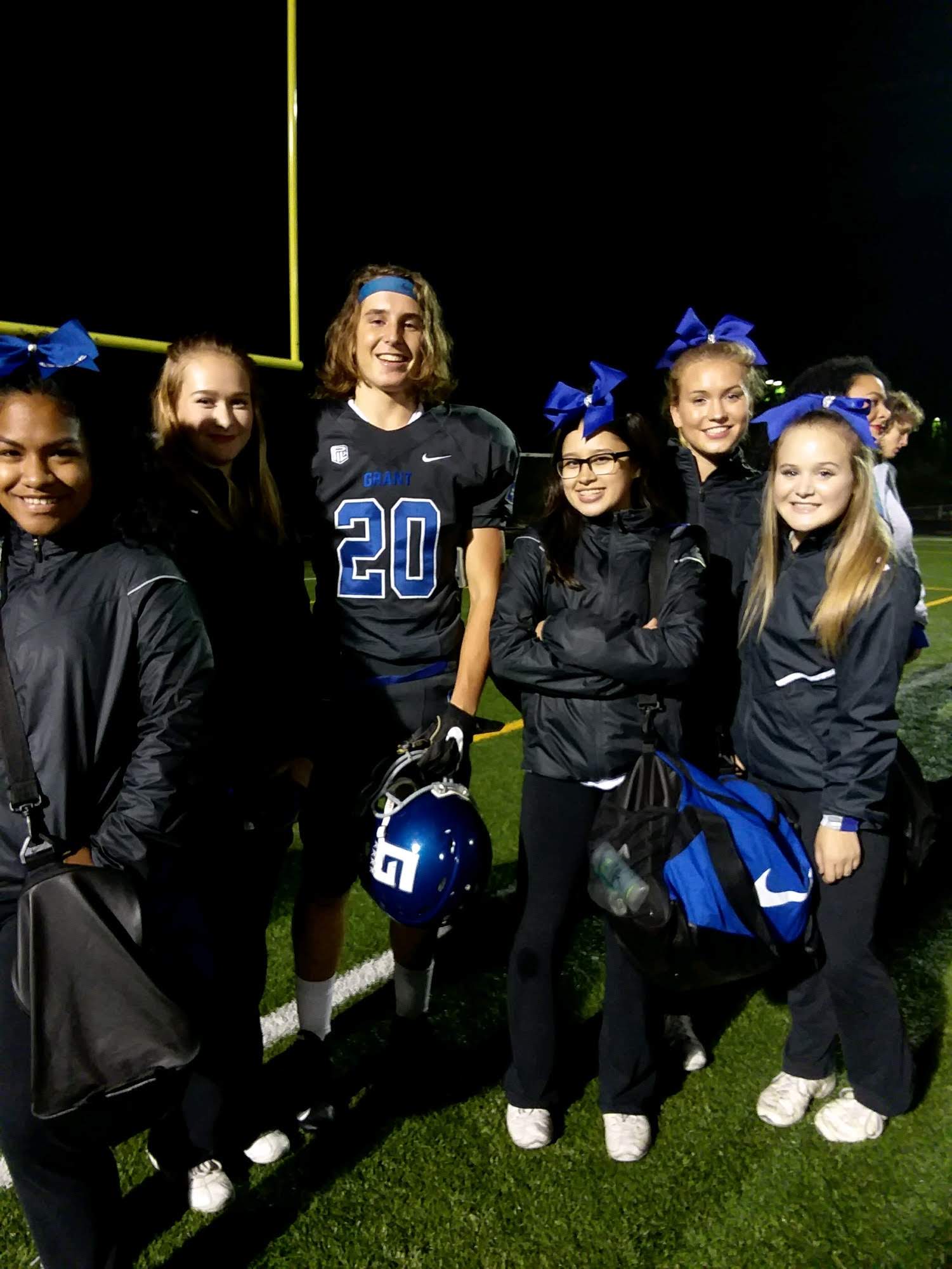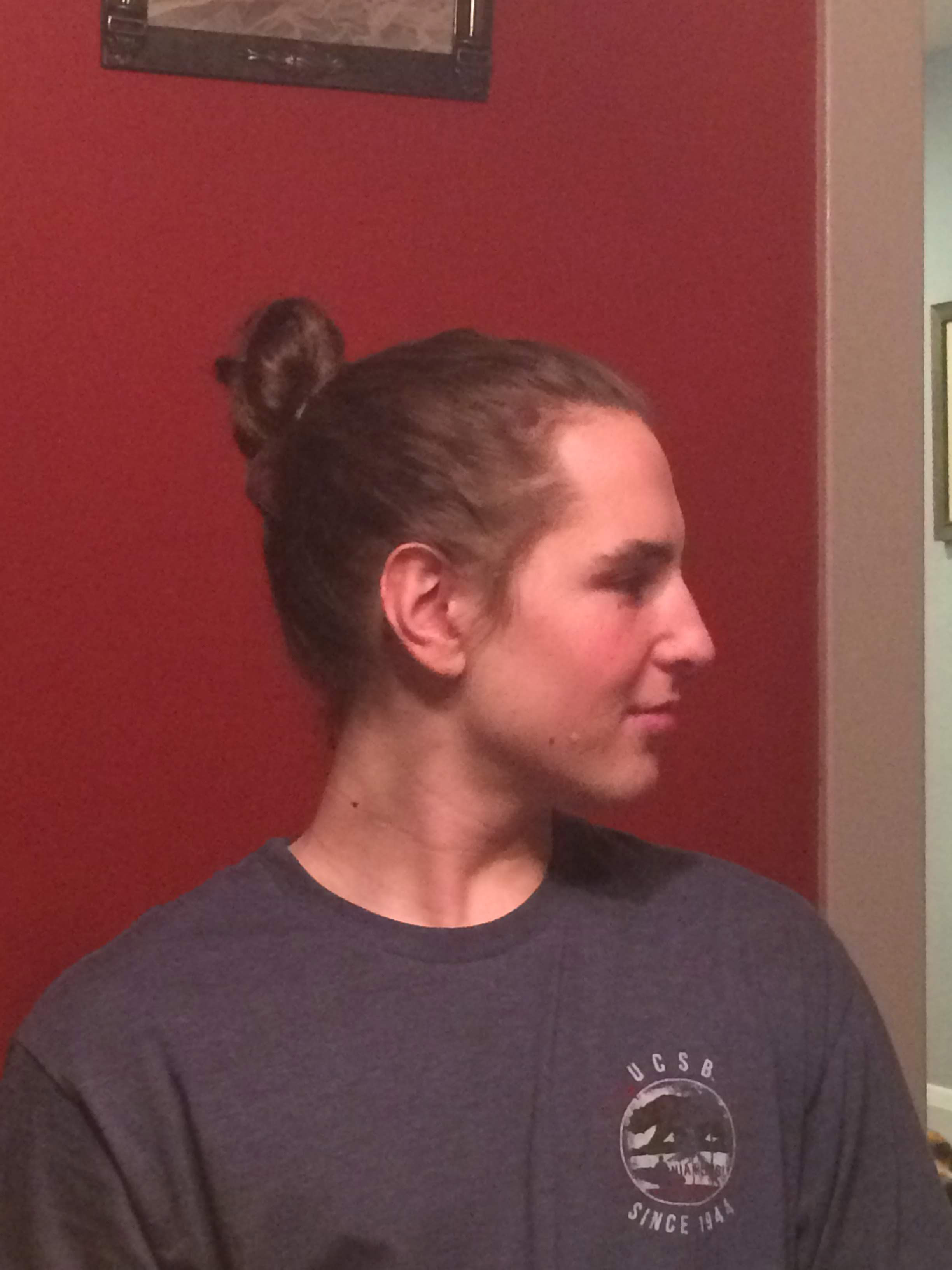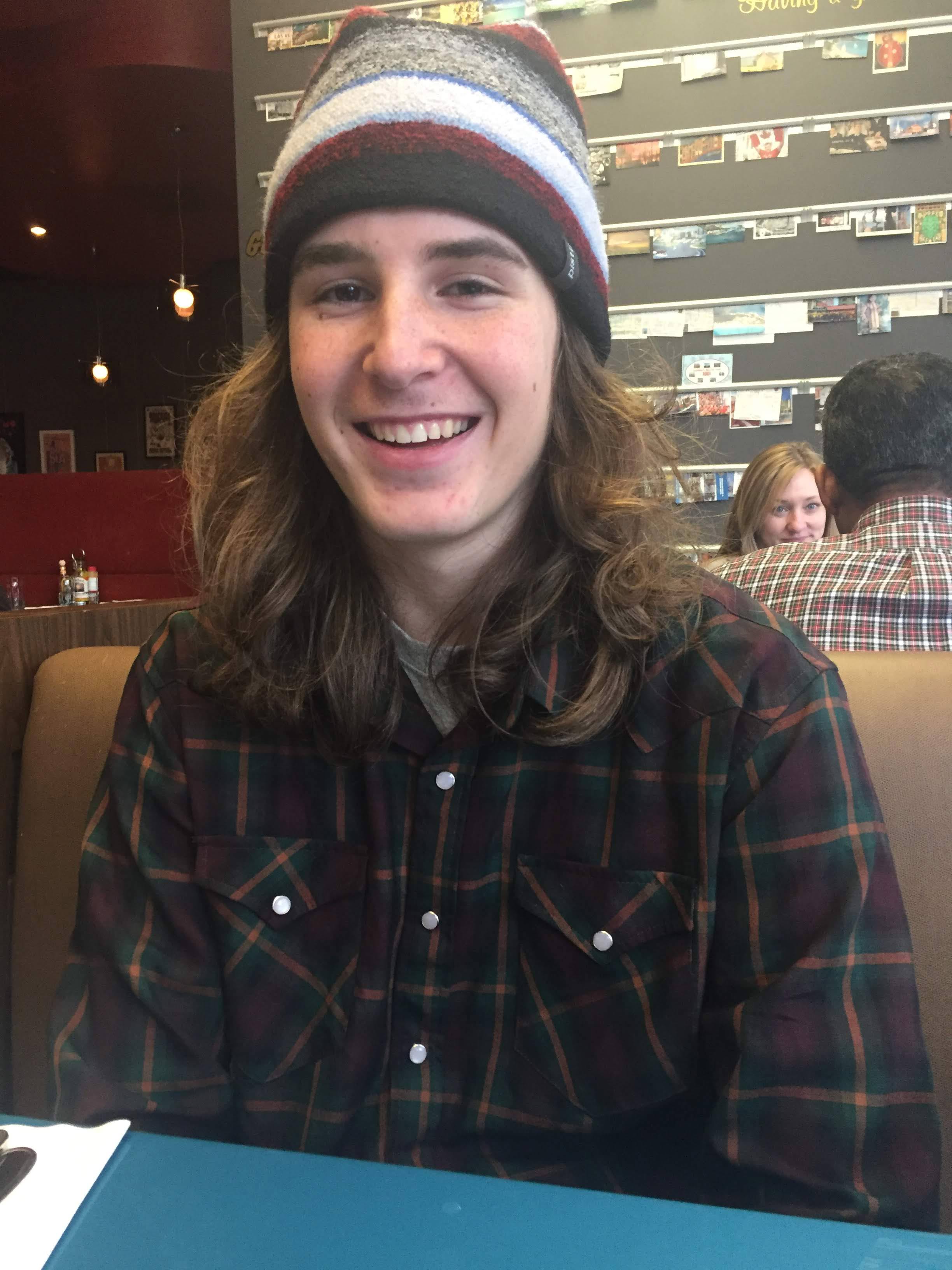 Memorial from Mary and Dustin Klinger
"More Owen"

Owen Patrick Klinger joined our family in July of 2001. Like many new parents, we taught him to use Baby sign language before he could talk. Owen's favorite sign was "more" and he used it all the time. He wanted more food, more kisses, more dancing, more music, more outside time, more reading. Owen brought us more opportunities to love and laugh. We want More Owen and we want everyone to have More Owen.
Owen was such a happy, charming and delightfully chubby baby. He was so easy that Dustin and I thought "we should have another baby!" "MORE!!!" So we had Frances and Owen became a big brother when he was only one and a half. (Gabe who was 3 and a half at that time became the self-proclaimed "huge brother.") Three kids under age 4 made our house pretty chaotic at times, but those were sweet busy days and by looking back at them we realize how much "MORE" Owen brought to our lives. More Owen.

More visits to the Emergency Room - most of our family ER trips over the years were either to patch Owen up or patch up someone else after Owen-related incidents. He got medical glue for a cut lip, eyebrow, and finger; hid his broken hand from us for 12 hours; fainted during a scary dehydration incident; and badly sprained his ankle. Owen rammed a stick into his sister's eye, and knocked out his brother's tooth with a shovel. Owen's enthusiastic style of play also caused a toy mail truck to crash and sprain his sister's wrist. More Owen.

More music - singing, dancing & drumming made little Owen happy and he continued adding music to our lives with trumpet, trombone, ukelele, and guitar. We loved listening to the music he brought into our house. We heard that he also enjoyed singing in Japanese class with such enthusiasm that the teacher sometimes abandoned her lesson plan. We cherish the song Owen wrote about Panther Creek and performed as a surprise on Dustin's birthday. He had promised to write a song for me too when I sold him my guitar last month. More Owen.

More physical comedy and laughter - Owen loved to make others laugh and was a smiling mischievous boy; sometimes disruptive or distracting in situations where he was supposed to be paying attention. He was asked to leave Kendo class, Sunday school, and the junior high youth group because he was expressing a little more Owen than was appreciated. We are grateful to teachers who worked with Owen's enthusiasm and gave him extra math worksheets, a speaking part in a group presentation, or a solo line in a Japanese song to engage him. More Owen.

More sports - Owen played many sports: baseball, soccer, swimming, basketball, skiing, golf, tennis, waterpolo, beach volleyball, football and lacrosse. Never the biggest, the fastest or the strongest, Owen loved moving his body and being part of a team. His cleats in soccer were perpetually untied and his body made a frightening thump when he hit the floor in basketball (more often than you would think possible!) All the hits and tackles from lacrosse and football were heartstopping. He was a tenacious outside linebacker and would dive and latch onto the ankles of guys twice his size to make a tackle, getting dragged along like a boat anchor. We loved watching him play all the games and Mary did a lot of knitting while watching to remain calm. We will all remember his hustle and determination. I loved it when at the end of a season, one coach asked if we had any more Owens. More Owen
More jobs done - a squeegee was one of his favorite Christmas gifts and Owen loved sweeping and raking too. I took advantage of his help around the house for sure. Once he started working for other people, the secret of Owen was out and I had to share him. But I was so glad that others appreciated his hard work and loved the joy he took in seeing a job all the way through to completion. Owen liked working hard and loved getting paid well. He saved and squirreled away his money - even offering loans to his less thrifty siblings. More Owen.
More responsible - Owen was excited about driving and hauling friends. Two summers ago, he organized a driving range trip with 4 friends (including a German exchange student). They stopped at Pizzicato but his parking angle was off, so Owen tried to straighten it out. Looking back over his shoulder and pressing on the gas, he did not realize a small tree branch was wedged into the front bumper. He added more acceleration until the whole bumper pulled off, much to the surprise of everyone - including spectators enjoying their pizza. Owen got out, picked up the bumper and wedged it into the back of the already pretty full car on the laps of his friends. When I got home, he gathered up $700 in his own saved cash and neatly piled it on the kitchen counter. (We just happened to know the price because his brother had to replace the same bumper 4 months earlier after clipping a tree.) Owen owned it and was more responsible than any 16 year old I knew. Last summer on his own, walking up to a job fair booth, he got a job doing manual labor with Peter Corvallis Productions and savored the rewards of long overtime. More Owen.
More weight - I found a notebook of Owen's with a list of dates, weights, and sports practices or workouts. Owen wanted to gain more weight, to be stronger, and bigger for his sports. He desperately wanted to grow taller than his brother Gabe and he was almost there, but had to settle for the middle and being taller than his dad. I always tried to feed him well, but when looking through old photos, we found a picture of Owen drinking bacon grease! His last entry in the notebook was in July of this year when he weighed 156 pounds (even though he told everyone he was 165.) More Owen.

More love and friends - We wouldn't have our dog if it wasn't for Owen. He missed his brother Gabe during Gabe's 8th grade trip to Japan and we finally gave in to the idea of a dog: more love, more fun, more snuggles. During high school, Owen filled our basement and our hearts with his friends. We loved having groups of boys here watching movies, playing video games, listening to music, eating pizza and drinking all of our La Croix. Instead of taking dates to the senior prom, Owen's friends came to our house for a fancy dinner and creme brulee. The same crew also made memories around the campfire at our cabin. More Owen.
Through all of his adventures, ups and downs, and real successes, Owen was unassuming, modest and genuinely reticent about his place in the world and if he deserved it. I never heard him brag, except about how much bacon he could eat at his grandma's house. It often took several rounds of encouragement to get him to try out for a team, go for a position, or take harder classes. Maybe it was the shadow of the older brother, or that he really had to work harder because things often did not come as easy for Owen, but he was genuinely a humble and unsure kid in many ways. So whoever is on duty at Heaven's Gates, please listen for the timid knock, that may be Owen. We promise it will be a better place for everyone with more Owen.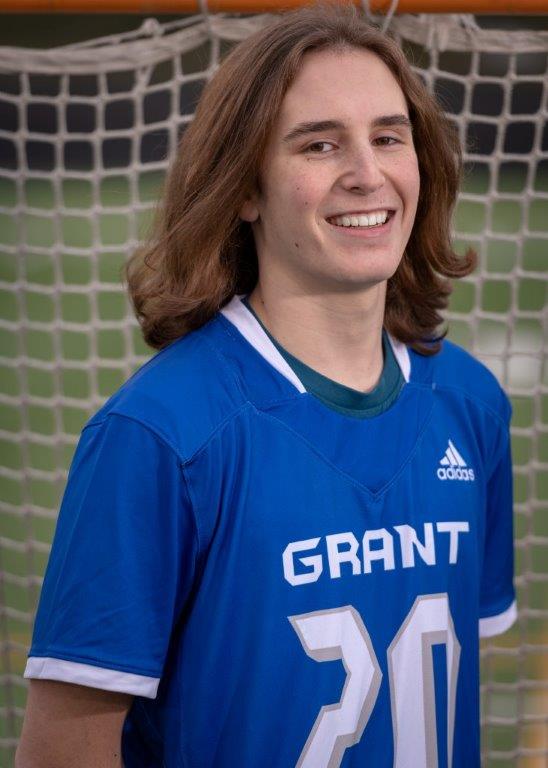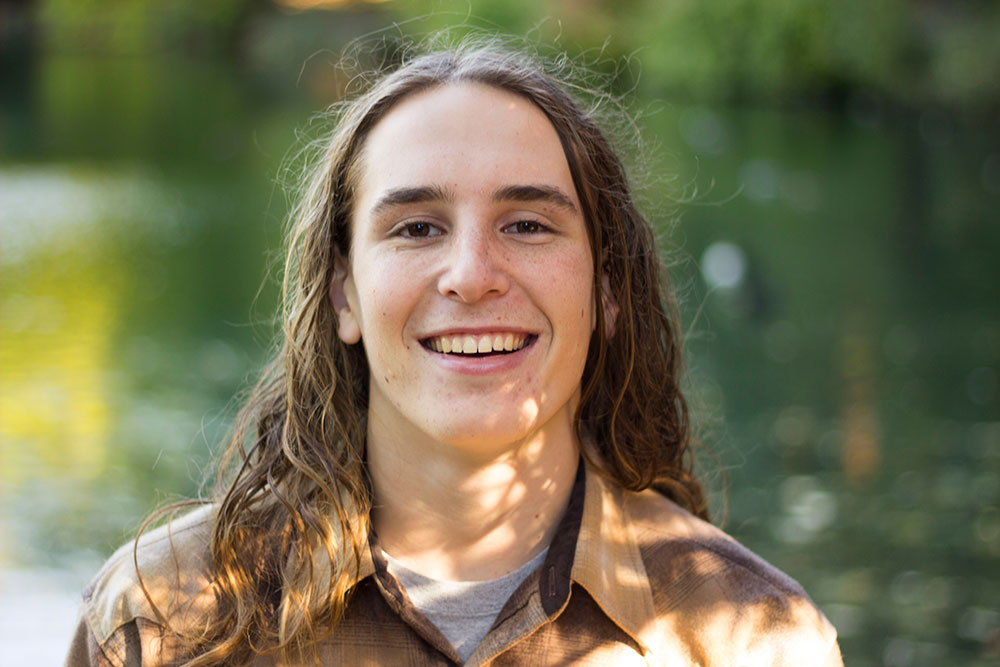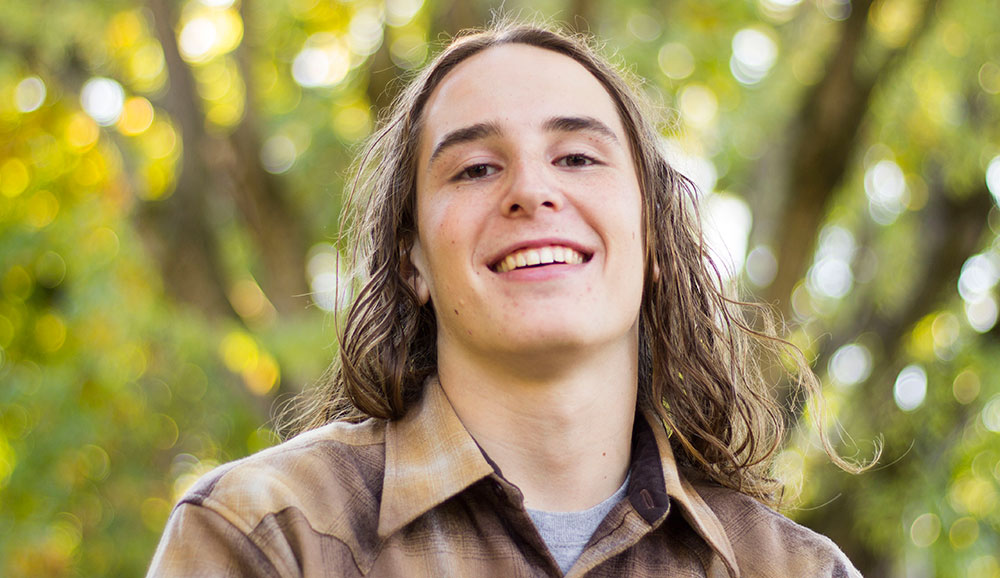 Owen Patrick Klinger
Owen Patrick Klinger July 23, 2001 - Oct. 20, 2019 18 years with our laughing, loving, loyal and hard-working son, brother, grandson and friend were not enough, but we hope all will remember Owen's joyful smile and wit, his passion for music and sports, his love for his family and friends, and his big, kind heart. Born in Portland to Mary and Dustin Klinger, Owen was a classic middle child seeking peace and laughter for everyone.
Along with his older brother, Gabe and younger sister, Frances, he attended Portland Tillamook Co-op Preschool, Richmond Elementary School, and Mt. Tabor Middle School. He graduated from Grant High School in 2019 after 13 years of Japanese language study and was a freshman at the University of Portland. At Grant, Owen was a devoted teammate in football and lacrosse, and made his debut in water polo senior year. His coaches always appreciated his toughness, tenacious hard work and willingness to do whatever was asked. He threw his heart into every play, and ended up at the bottom of every pile. His greatest joy in sports was setting up others to get their first tackle, or score, and he always encouraged the new guys.
Simple work was also his joy, and from a young age tools were some of his favorite toys. He loved sweeping, raking and lawn mowing. He was not the fastest, but he whistled while he worked and would not quit until all edges were hand cut and all the clippings swept clear. He loved chain-sawing logs, splitting wood and doing any chores for his grandparents.
He studied guitar and spent hours playing music, writing his own songs and listening to the vinyl records he loved. Owen had a tight circle of friends who made lots of noise and memories hanging out in our basement and at our cabin. In lieu of flowers, please consider donating to the scholarship fund in Owen's name at the University of Portland: giving.up.edu/owen Please sign the online guest book at www.oregonlive.com/obits
Published in The Oregonian from Oct. 25 to Oct. 27, 2019.